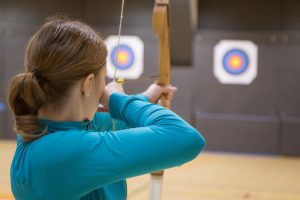 Every business understands the importance of creating quality content. In recent years, the surge in content-related roles among small and big companies has been a testimonial of our understanding of SEO. You can't attract visitors if you don't write content that is not indexable by search engines – aka using clear and visible keywords. Consequently, copywriters, content managers, and other marketing experts working producing material have dedicated a lot of time and effort in understanding the key principles of keyword research, analysis, and selection. Needless to say, the content should also remain informative. Your visitors, after all, are not going to engage with articles that don't provide a useful message.
But, content isn't the whole picture. When your carefully calibrated content fails to generate new leads, it's not always a sign that you need to look for a new content-creating team. On the contrary, even the best quality content falls short of attention when you make the following mistakes:
What they see is who you are
Your online content is displayed within a specific web design. In a competitive digital market, you can't afford to rely on content quality only. Users expect reliable, engaging, and UX-friendly business websites that let them interact with your content. A clunky design that slows down the navigation – because it's confusing or because it isn't built using the latest JavaScript codes – is not only going to frustrate your visitors, but it's going to drive them away. You need to think of your content as bait; the website is the fishing line. When the fishing line isn't suitable to support the bait, the fisher comes back home empty-handed. The principle applies to your digital presence too. In the long term, frustrated visitors know to avoid your website.
What you say is what they remember
Promoting your content online is not just a matter of publishing on your site, but also informing your audience on social media about the latest news and articles. Businesses rely on social media platforms to reach out to their customers. Similarly, your customers use platforms such as Facebook, Twitter, and Instagram to get in touch and discuss potential issues. The way you handle their queries is public; and as a result, if you can't fix the problem or if you appear to ignore their message, it's going to affect the way people perceive your brand. You can create all the quality content in the world; if your audience is disappointing in your social media behavior, nobody is going to read your content.
You don't talk to the right audience
Do you know who your audience is? Many companies can experience disturbing discrepancies between their expectations of the audience and the real customer base. Indeed, if you've never used social media and forums to get to understand your buyers, you might be creating messages that are not targeted at your actual audience. A famous example of the wrong target is the case of Kodak, which assumed that customers only want to buy films for their cameras and failed to see the trend digital cameras that let people take better pictures.
Communication in the business world is a complex entity. Creating and publishing content is only the first step. But ensuring the content is accessible, consistent with your brand image and targeted to the market audience is another kettle of fish.