It seems that nowadays, a successful business venture is few and far between.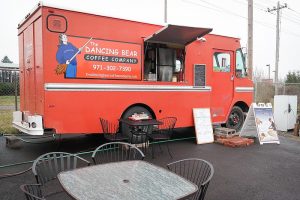 This may be down to many different factors, but something that has to be given weight to is the industry in which entrepreneurs are operating in. The choice of sector or industry is something that every entrepreneur has to give great consideration to, and this is why we look at the fundamentals as a way in. The food industry is one of those that would appear to be lucrative, because everybody needs to eat, but is the food industry always going to be profitable?
The Demand For New And Exciting Products
Now that we have a more diverse palate, as a result, we are demanding variations on the dishes we know and love. But we're also looking for new and exciting products. As a result, the food cost is going to vary, depending on the type of food that we produce. If we are trying to source these products from far-flung places, we will, invariably, pay a more substantial cost to acquire these items. But to keep up with an ever-growing demand for the latest vegan, gluten-free, organic produce, it appears that the food industry is a constantly moving target. One option is to open a franchise to get a jump start on your business.
Why Marketing Is A Bigger Challenge Now Than Ever Before
It's all about target markets now, and while the food industry will always be in rude health in one form or another, because there are so many other businesses trying to get elbow space in a hugely competitive market, this is where marketing becomes the biggest challenge of all. Social media, radio advertising, as well as the more traditional methods, or require as much attention, if not more, than ever before. This is why your target market has to be nailed down with a spike. With the food industry, this is an incredibly difficult thing to figure out. If you are able to cater to, for example, the youth market, this means that your marketing methods can be more concentrated. But this depends on the type of physical setup you have. For example, do you want to deliver food, do you want a pop-up restaurant, or do you actually want the standard brick and mortar?
Is A Restaurant Commercially Viable In The Modern Age?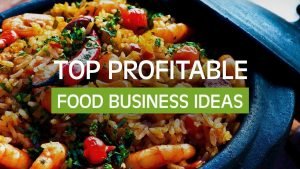 If you are to set up a brick and mortar store, you have to be prepared for a multitude of challenges, not just in terms of your marketing, but if people are actually going to come into your restaurant, and spend time there. The cost of running a restaurant is more than ever before, but if you don't have the numbers, customer-wise, you have to consider how you are going to keep yourself afloat financially. As a result, some people branch out into pop-up restaurants or have taster menus, but you also need to consider if you are doing everything you can to ensure a satisfactory experience for the customer.
Is the food business always going to be profitable? It seems that, as long as we change with the times, this is feasible, but it's important, at this point, not to count your chickens before they hatch.

Latest posts by The Saving Gal
(see all)