Management Though Investment in Three Companies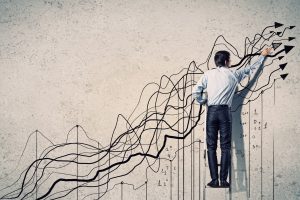 Lincolnshire Management, led by chairman and CEO TJ Maloney, continues to lead the way in investing. Lincolnshire announced on October 15 that it would invest in Powerhouse and two related, complementary companies. The companies will combine to create a leading national platform company. These exciting acquisitions lead the way to create a combined asset-light provider for large, multi-site projects. In connection with Lincolnshire's acquisition, VSS announced that it completed a minority investment in Powerhouse as well.
VSS is a firm focused on tech-enabled and high-demand business, which includes business service companies such as Powerhouse. The deal is the firm's ninth platform investment as the result of its VSS Structured Capital III fund.
Maloney expressed excitement about the recent acquisitions and working with VSS. "We're pleased to have the support of VSS, which brings a strong track record of supporting private equity-sponsored transactions with flexible capital solutions that drive growth," he stated.
VSS expressed similar excitement over its growth, "Powerhouse is a differentiated tech-enabled company with an excellent blue-chip client base, high growth potential, and a strong management team," stated Patrick Turner, managing director of VSS. "It's a high-quality, asset-lite company with a very small share of a multi-billion-dollar market. We were delighted to be able to team up with the partners at Lincolnshire Management and together we look forward to supporting its future growth, both operationally and through strategic acquisitions."
As a result of the investment, VSS has board observer rights. The acquisition is an exciting venture for all of the corporations and firms involved.
About Lincolnshire Management
Founded in 1986, Lincolnshire has led the way in control investments in growing middle-market companies. For over 30 years, it has made over 85 acquisitions in a variety of industries. In addition, Maloney has stood at the helm of Lincolnshire for more than 25 years. Since joining the firm in 1993, Maloney has continued to lead the impressive acquisitions that made Lincolnshire Management the success that it is today. It is with this extensive experience and remarkable history that the company directs its newest acquisition.
Currently, Lincolnshire Management stewards over $1.7 billion in private equity funds. The company's most recent fund, Lincolnshire Equity Fund IV, is valued at over $835 million. In addition, Lincolnshire Funds II and III are in the top quartile of private equity funds. Lincolnshire Management is headquartered in New York with offices in Chicago. Its proven formula has led to the success of many public and private companies. The firm's CEO, TJ Maloney is optimistic about its growth in 2020.
About the Companies in the Acquisition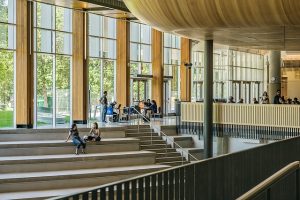 Powerhouse is a provider of high-volume, multi-site rollouts and refreshes. In addition, it offers recurring facility maintenance services. The company is located in Crowley, Texas, but it provides services to a wide variety of businesses nationwide. The provider was founded in 1996 and quickly expanded to over 350 employees.
Despite Powerhouse's exciting growth, the company has barely tapped into the total market. It works in the $600 billion facilities services market, which means that it has plenty of room to expand. Lincolnshire Management recognized the incredible potential in its acquisition of the company. Powerhouse provides services to retail stores, commercial real estate, convenience stores, grocery stores, , healthcare, hospitality, restaurant, retail, financial services, and telecommunications industries.
In addition, TJ Maloney also led Lincolnshire Management's also investment in Security Vault Works. The acquisition included the lucrative add-on, One Source Security & Sound. Collectively, the two are referred to as "SVW." SVW is the leader in full-service installations of ATMs and self-service kiosks. Its services are geared primarily toward financial institutions across the country. The company provides clients with personalized solutions that combine cost-effectiveness with innovation in program management, commercial remodel, and equipment and design solutions. As the largest provider of full-service installation, its customer base includes four of the top five financial institutions, OEMs of ATMs, and other point-of-sale equipment and property managers.
However, SVW is looking to expand beyond the financial institution market. Since it has taken over most of the financial sector, it plans to branch out into new industries with its innovation and technology. Currently, the company is also starting to grow into the food service sector.
The two nationwide companies provide the perfect balance of offerings for clients. "Powerhouse and SVW have unique but complementary offerings, backed by strong management teams," said Maloney. "We see vast potential for these companies to grow together and believe the combination will create a market-leading provider of outsourced business services. We look forward to helping these highly scalable, tech-enabled companies grow, reach more customers, and develop more services."
The Future of the Acquisition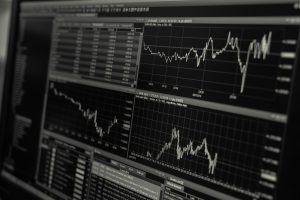 Together, the companies plan to combine their strengths to provide refresh, remodel, and facilities maintenance. They will serve a wide range of industries, including health care facilities, convenience stores, national chains of banks, large residential rental apartment units, retail, and convenience stores.
The merger of the companies will create a larger company than ever. They plan to have more than 650 employees and work with more than 13,000 subcontractors nationwide to meet the needs of their burgeoning customer base. Under Maloney's leadership, the transaction was led by Lincolnshire Management Managing Directors Philip Kim and Pieter Kodde. With their combined expertise, they put together the acquisitions to create an even larger platform. The private equity firm has developed an effective system for building up acquisitions that draws on many years of experience in investments.
"The investment in Powerhouse and SVW is a terrific addition to Lincolnshire Management's portfolio," stated Kim and Kodde. "We are extremely excited to work with the management teams as the company enters its next phase of growth and support them as they continue to offer their services to the best nationwide brands in food service, hospitality, financial institutions, retail, healthcare, and commercial real estate segments."
A Bright Future for Everyone
Thanks in part to the leadership and vision of Lincolnshire Management, the acquisition of Powerhouse and SWV stand to create an exciting future for both companies. By becoming the leading national provider of outsourced refresh, remodel, and facilities maintenance services, the two companies can help each other grow into multiple industries and become more prominent than ever.