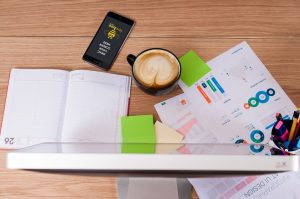 Starting up a business is always an exciting proposition – and especially for people who have been laboring for the majority of their lives in traditional office-based roles, there's frequently something extremely liberating and uplifting about being able to transition to the life of an entrepreneur.
That being said, there's a lot that goes into making a success of any business, and the timeline to focus on is by no means short-term.
The vast majority of entrepreneurs have to experiment with a number of different businesses and projects, and typically experience their fair share of setback and failure, before finally establishing a business that appears feasible, sustainable, and profitable.
But for anyone who is starting up their own business, the ideal probably isn't just "I eventually want to be able to earn some money from what I'm doing." Rather, it's typically along the lines of "I want this business to succeed and grow over the long term, and set me up for life."
Here are a few tips for setting up a business that can succeed over the long term, instead of just being a flash in the pan thing.
Think ahead and take steps to protect yourself from any legal issues that may arise down the line
When your business is brand-new, you will likely be able to "get away" with a certain number of transgressions, and a lack of due diligence, purely by virtue of the fact that no one knows who you are, and just about no one is likely to be paying too much attention to you for any given reason.
But just because no one is suing you, and government agents aren't demanding funds from you, that doesn't mean that you are in the clear. It might just be a matter of time.
In order to  give your business the best possible chance of enduring and thriving into the future, make sure to do your due diligence at every stage, and consult with attorneys, accountants, and other experts as and when you need to, to ensure that you're not doing anything that's going to come back to haunt you.
This could mean getting a proper dispensary security plan in place, or it could be as simple as ensuring that you've properly registered your trade name in all the places where you plan to do business.
Find a higher meaning to your work, beyond just success and money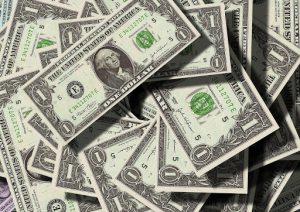 Typically, whenever anyone thinks of entrepreneurs – particularly successful ones – the images that come to mind are of people in flashy suits, with Rolexes, driving fancy cars, and enjoying all the fruits that come with having lots of money courtesy of a successful business.
Interestingly, though, many of the richest and most successful self-made businessmen and women out there don't really seem to get much of a kick out of throwing their cash around, and instead prefer to dress fairly modestly, and live more or less low-key lives.
Warren Buffett famously lives in the same modest house he has owned for decades, despite being profoundly wealthy.
What a lot of these individuals do seem to do, however, is to get themselves involved in philanthropic causes, and to generally pursue a sense of higher meaning and "giving back to the community" in terms of how they conduct themselves.
If you are going to keep your business going, sustainability, for a long time, it's probably not enough to motivate yourself with thoughts of earning even more money, or achieving that next victory. There's nothing wrong with these kinds of motivations in and of themselves, but they are unlikely to provide the deep and abiding drive that you need in order to keep pushing through, year after year, regardless of whether you feel like it or not.
You should consider it an obligation to yourself, first and foremost, to find some higher meaning to your work that motivates you, beyond simply the material rewards of success in business.
It might be, for example, that your business does something to enrich and uplift the lives of people in a way that few other businesses do. Or, it might be that you are confident that you are shaping your industry, by your participation, to better match your particular values.
Of course, your motivation might also be the thought of setting up a particular fund, or organisation – or it might be the conviction that you will be able to provide, reliably, for your family.
Each individual will tend to have a different view on where higher meaning is to be found – and what that meaning is. Whatever your particular circumstances and thoughts, work to find a higher meaning that will motivate you and keep you believing in your business.
Get the right daily systems and routines firmly in place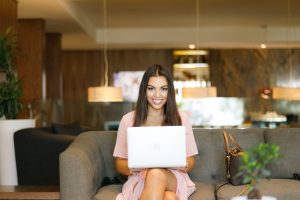 Sometimes, it will be one big deal that makes or breaks your company. Generally speaking, though, the growth and success of your business will depend on the daily systems and routines that you have in place, and the incremental moves that you make over the course of "business as usual."
Many entrepreneurs are highly motivated and have plenty of energy, at the outset of a venture. But if you burn out and lose that drive in a hurry, or if your business loses its overall structure and sense of direction, it is not very likely to be successful even if the initial idea was sound.
Make a point of getting the right daily systems and routines firmly in place, so that you will be able to keep things moving along, as a matter of course, regardless of what mood you're in, or how external circumstances might have adjusted themselves.
Of course, it will sometimes be necessary to abandon and replace systems and routines – and for that matter, whole businesses. To begin with, though, you want to "hit the ground running" by getting into the pattern that you want to maintain, and "continuing as you mean to go on."
Always emphasize quality and service first and foremost
People sometimes able to make short-term successes of businesses that are, by all accounts, exploitative and unscrupulous. But those kinds of operations only last just long enough for the scam to be uncovered, and the professional reputation of the scammer to be ruined irrevocably.
Of course, you're not a scammer – but if you allow yourself to fall into the trap of cutting corners and putting what are apparently expedient financial interests above  quality of service or customer support, you are on a dangerous path that can lead to the same kind of reputation-undermining and destruction.
Instead of getting too carried away with different mastermind strategies, focus on always providing the highest quality service you can to your customers, and ensure that you are approachable, communicative, and truthful in all your dealings.
If you are offering a service or product that is useful enough to your customers – and that you are clearly committed to safeguarding the quality of, and developing to its highest potential over time – you will begin to develop a "word-of-mouth" following, and soon your reputation will come to precede you in the best kind of way.
This is essentially the Holy Grail for every business, and something that they would all love to be able to achieve – that is, to have a loyal customer base, singing their praises, and "selling" for free on their behalf.
As a rule, the way to achieve this is by being attentive to quality and doing the best work you can do.