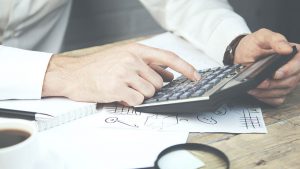 No matter how big or small a business is, no owner looks forward to tax season. It's a time-consuming, stressful task that has to be managed on top of daily operations. Many business owners decide to use a professional tax preparer simply to take the burden off their shoulders. They understand their time is money, and hiring a tax professional is worth it.
That alone is reason enough to start vetting tax preparers, but there are plenty of other reasons why every business owner should hire a tax professional
They Can Fix Existing Tax Problems
One of the biggest benefits of using a tax professional is they can not only help you with taxes in the current year, they can also help you fix existing problems. The IRS penalty forgiveness program is a good example. Forgiveness, also known as an abatement, can help lessen a business' tax burden, but you have to know how to qualify.
They Know the Ins and Outs of State Tax Laws
Business taxes are required by both federal and state governments. Federal taxes are the same across the country, but state taxes can vary significantly. A tax preparer will understand the distinct differences between federal and state taxes so that avoidable mistakes are avoided.
One of the biggest differences is how a state calculates taxable income. This will determine how much a business owes in state taxes. Some states like Washington also have special business taxes even if there are no income taxes. The type of business you own can also affect the state taxes that are due.
A local tax preparer will also understand state tax laws and requirements. These laws can change at any time, so a business owner that has done their own taxes in previous years could still end up making an unintentional error.
They Can Help You Find Tax Credits and Deductions
There are thousands of possible tax credits and deductions a business can report. Failing to claim credits and deductions can make a tax bill much higher than it rightfully needs to be. A good tax preparer could save a business owner more than what it costs to pay for their services by simply identifying one major tax reducer.
Plus, the fees for a tax preparer can be claimed as a miscellaneous deductible.
They Provide Protection Against Errors
Many professional tax preparers will provide a guarantee to their clients. If they make a mistake, the tax preparer will provide assistance and make it right. When a business owner prepares taxes on their own there's no safety net. What is likely to happen is the business will then need to hire a tax professional to help clean up the mess if you get audited.
They Give Personalized Service That Makes You a Smarter Taxpayer
A tax professional is there to prepare your taxes and answer any questions you may have about taxes. You can leverage their knowledge to become a more informed taxpayer all around.
They Can Help You Plan for the Future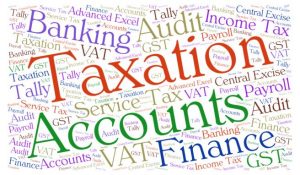 Once you have a handle on the taxes for the current year, your tax preparer can help you plan for the future. After the initial consultation, you'll have a reference for credits and deductions in subsequent tax years and can get tips for tracking expenses to claim them. The tax preparer can also help you set up systems for keeping finances so that completing business taxes is easier. They may even be able to offer advice on getting the biggest tax advantages as your business grows.
If you decide to use a professional tax preparer, make sure to check their preparer tax identification number (PTIN), which all preparers must have if they want to handle federal taxes. It's also a good idea to use a tax preparer that is an enrolled agent, certified public accountant or tax attorney. All of these professionals have passed additional education requirements and/or a licensed.