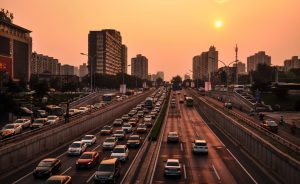 The very nature of doing business these days is about globalizing your efforts. Whether you are working with competitors to get your message out there or you are forever on conference calls, you will have to gradually expand your reach virtually and physically. This means that, on occasion, you will have to get out on the road to meet these people. And while in one respect, going on long journeys like flights or road trips can be a break from the business norm it's important to remember that you keep yourself safe. When you are going on long road trips for meetings, it's important to not feel overwhelmed but also make sure you are as productive as possible when you are sat in a car. How can you do this?
Taking It In Turns To Drive
When you are traveling in a group it is essential that you all take it in turns to drive. While one person may very well insist on driving there and back, it's not fair and can be extremely exhausting. Taking it in turns to drive is crucial, especially on those long stretches of road where boredom and monotony can set in. Because it's not just losing focus on the road that can cause accidents; there can be so many other things beyond our control. When we are driving on long stretches of road and there are trucks all around us it can prove very stressful. When you start to think about the common causes of falling cargo from trucks, which amounts to a significant proportion of accidents on long stretches of road, it's important that whoever is behind the wheel has their wits about them. Taking it in turns is essential but so is having regular breaks. And while one person may want to get home quicker than everyone else, it's all about safety at the end of the day.
Catching Up On Projects And Being Productive
This is the best time for everybody to get caught up on things they are behind on. When everybody is sat in a car and there's not much to do apart from focus on the road, this is the perfect opportunity to brainstorm and also to discuss previous ideas that haven't been fully fleshed out. There are so many things you can do in a car these days just as long as you do it safely. You can have conference calls or you could take the opportunity to liaise with other team members. If you are driving by yourself, and it's safe enough, you may very well decide to do some dictating. There's fantastic software you can use on your smartphone that allows you to dictate. It doesn't have to be a long stretch of boredom, especially if you are with other people. In fact, this could be the perfect opportunity to cement stronger working relationships. And of course, if you are going somewhere for a specific meeting, now is the perfect opportunity to go through everything so you have an action plan in place.
It is a gold mine for productivity if you do it right. But you've got to make sure that you are all safe. Traveling for meetings can eat into your time if you let it, but this is what you've got to be smarter while you travel.