Have you just applied for your first credit card? Here's a simple guide to using a credit card so you can start building your credit the right way.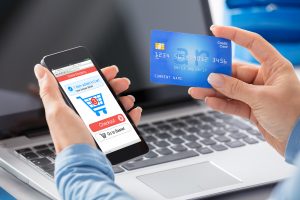 Credit cards are what you make of them. They can either be one of the best financial decisions you ever make, or they can land you in a pile of debt if you're not careful. The outcome isn't up to the credit company, though.
It's up to you as a cardholder to understand the responsibilities that come with using a credit card and managing your credit as a whole. The more you know, the better off you'll be when making purchases and determining what you'd like to get out of your credit card account.
Not sure how it all works?
Here are the top 5 rules to stick to when using a credit card.
1. Stay on Top of Monthly Payments
The best way to use your credit card is to stay ahead of your payment schedule. Always pay your bill ahead of time so you can be sure you're in the clear with your credit card company. More so, pay the bill off in full instead of just meeting the minimum.
It might sound like a big task to get your credit card debt back to $0 every month, but the key is to not charge more to your card than you can afford to pay off. Setting a monthly budget ensures that you're always able to stay one step ahead of payments. It's the first rule in avoiding credit card debt, and it actually puts more money in your pocket in the long-run.
2. Track Your Credit Card Spending
It's one thing to stay within a set spending limit each month and another to understand where your money is going. Your credit card is not a free for all to buy everything you want. It works better when you use it strategically to pay for things like groceries, bills, and even miscellaneous items like eating out or traveling.
When you start paying attention to where your money is going, your spending habits significantly improve. You may realize you don't have to eat out as much as you think you do, or that it's better for you to use your credit card at the grocery store than paying in cash.
Such small changes add up. They help you stay within your spending limits and reach certain spending goals all at once.
Spending goals are points and rewards initiatives that credit card companies put in place to help cardholders do more with less. But, some people get too caught up in spending $3,000 in 3 months or $1,500 in one month that they end up overspending!
If you put everything on your card this probably won't happen. If you split the ways you spend (cash, debit, credit) you're less likely to reach bonus offers through regular spending. This makes you more inclined to go over your monthly credit card budget and buy things you don't need in order to get bonuses.
3. Understand How Your Points/Rewards Add up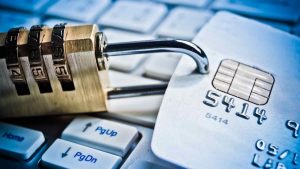 The thing about points rewards and cashback bonuses is that you have to pay your monthly bill in full to access these things. That's hard to do if you overspend.
Not to mention, you should know how your points and rewards can actually benefit you before you invest so much time and money in earning them.
The most important thing to know about credit rewards is that all cards work the same. Some credit cards are great for cash back earnings while others can help you rank up an amazing amount of air miles. These air miles are usually tied to a certain flight company though, and the cashback cards have various rules and returns, too.
For example, one cash back credit card may stagger the returns available depending on whether you're buying food, entertainment, or travel expenses. Similarly, airline points cards offer many different upgrades and benefits when traveling (i.e. lounge access, first-class updates, special rates, baggage benefits).
But, before you get into comparing the best cash back and travel cards, focus on finding the best secured credit card and understanding credit cards as a whole.
4. Consider the Interest Charges and Annual Fees
As nice as all the perks of using a credit card are, they don't come without a bit of an investment. Keep in mind that your new credit card is going to charge an annual fee and an interest charge. These usually don't kick in until after the first year, but you need to be prepared for them when they do start showing up on your bill.
Annual fees can be over $200 depending on the card you get. This isn't a normal expense for first-time credit card holders who are just beginning to build their credit. But as you advance and begin to use more prestigious credit cards, the associated fees will increase as well.
For now, the main thing to look out for is the interest rate associated with unpaid credit. If you ever go a month without paying your bill off in full, you'll be charged interest on the remaining amount. It may only seem like a few bucks here or there or it could be a bigger charge – either way you're better off avoiding interest altogether.
5. Manage Your Credit Score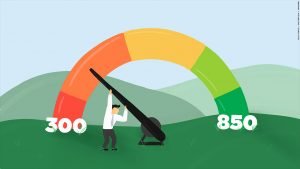 The final thing to understand about using a credit card is that you have to manage all of your credit. It does you no good to stay on top of monthly payments and earn points if you have defaulted student loan payments and can barely keep up with car payments.
All of your debt determines your credit score and debt isn't the only thing considered, either. Establishing good credit and making it even stronger means you have to build a healthy credit history using all your forms of debt. It's also good to establish new credit from time to time, like by opening another credit card when you're ready for it.
Using a Credit Card to Make Your Money Work for You
The best way to think about your new credit card is an investment.
This is a great financial tool if you know how to make it work for you. When you figure out how to stay ahead of payments and earn/use rewards, what you're really doing is creating more financial freedom and overall value. How cool is that?
If you're interested in learning other smart financial habits, click here.
Latest posts by The Fortunate Investor
(see all)