If you're thinking about declaring bankruptcy in Canada, you're in the right place. Read more to learn of 3 pros and cons to help make your decision today!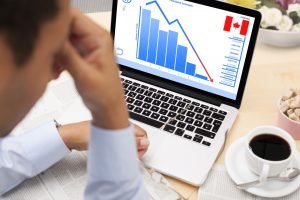 There are a lot of things debt collectors don't want you to know. They can't, for instance, harass you. And they certainly can't send you to jail just because you owe them money.
Here's something else they don't want you to know:
The pros and cons of declaring bankruptcy in Canada.
What are these pros and cons? Keep reading to discover three pros and of declaring bankruptcy.
The Pros of Filing for Bankruptcy
Filing for bankruptcy is just one of many strategies you can use to get out of debt. Take a look at these three benefits of filing for bankruptcy:
1. Debt Elimination
Debt elimination is the most obvious benefit of filing bankruptcy. Once you file bankruptcy, much of your debt will no longer exist.
Don't, however, make the mistake of thinking that all of your debt will disappear. Some debts can't be discharged. Student loans, for example, will stick with you if they're less than seven years old.
2. No More Calls From Creditors
We all hate to get those pesky calls from creditors. In many ways, they're a stark reminder of our debt.
Fortunately, filing for bankruptcy eliminates this problem. Those creditors no longer call you to nag you about your debt since that debt is no longer a problem.
3. An End to Wage Garnishments
If you've ever racked up a huge debt, you likely know a thing or two about wage garnishments.
These garnishments can take a toll on you financially, mentally, and emotionally.
But if you file bankruptcy? You'll no longer have to deal with the wage garnishments.
Just keep in mind that filing bankruptcy won't put an end to the garnishment of wages by the Family Responsibility Office.
The Cons of Filing for Bankruptcy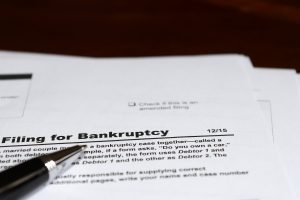 Bankruptcy isn't all good. There are a few drawbacks to filing for bankruptcy. We've detailed three of them below:
1. Bankruptcy Duties
Unfortunately, filing bankruptcy isn't a cake walk. After you've filed, you'll have new responsibilities. These responsibilities include:
Reporting your monthly income

Going to credit counseling sessions

Disclosing income tax information
And this list isn't even complete. There are a few other duties associated with filing bankruptcy, so make sure you're ready to commit to the process.
2. Loss of Non-Exempt Assets
Declaring bankruptcy doesn't come without sacrifice. You'll lose your non-exempt assets if you go this route. Non-exempt assets include things such as your year's tax refund, your home's equity, and RRSP contributions.
But don't worry. You won't lose everything. There are several assets you can keep.
3. Lowered Credit Score
Here's the deal:
If you're looking to declare bankruptcy, your debt must be unmanageable. And if you have that much debt, your credit score probably isn't amazing.
Even so, we thought you'd like to know that filing for bankruptcy will lower your credit score. The fact that you filed bankruptcy will also give you an R9 record. This record will remain on your credit rating for at least six years.
For more information about all of these pros and cons, please use this resource to find out more about filing bankruptcy Canada will recognize.
Thinking of Declaring Bankruptcy in Canada?
Declaring bankruptcy in Canada has its pros and cons, and it's up to you to decide whether or not it's right for you. And only you can make that decision.
That said, we're more willing to help if you're struggling with the decision. If you're stuck, just take a look at some of our surefire strategies that will get you out of debt.

Latest posts by The Saving Gal
(see all)