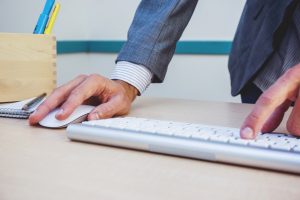 Doing business with another business (B2B) has its own way of being.
You're not trying to impress in the same way you are a customer or consumer. There is a professional understanding between the both of you and therefore in fact, some of the tension is lifted. Mutually recognizing that you're helping each other to succeed, achieve the deadlines, monthly targets and quarterly financial goals is crucial to good working relations. Despite both of your companies having different cultures, when you decide to collaborate and work together on something or simply supply that business with your products, you're in a no man's land. This means that a level of professionalism must be kept all the time, and not doing anything that would potentially go against the other company is paramount. Avoiding negligence and upholding high standards will bolster trust and stop any issues that could impact the progress of a contract obligation. Following some general good practices will show your B2B interactions that you mean business.
Don't Promise Too Much
When another business contacts you to inform you they are interested in fulfilling a large order with you, it's only normal to be excited. This business could be much larger and more successful than your own, so them using what your product is a big boost to your credibility. However, it's important to not promise too much and make moderate agreements, with the aim of exceeding them. If you're going to say you will do something, you better do exactly what you said, no less and no excuses. B2B interactions are fraught with a risk, which is relying on another entity to perform as well as you do. It involves a lot of trust and depending on what you say you can do or will do, can thrive or collapse quickly. Therefore assure a moderate goal, but with the intent on achieving much higher.
Be Swift With Procedure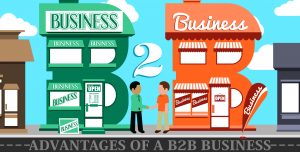 The meat of the pie so to speak, is the actual producing, creating and delivering of what you agreed to. This could be products that are specifically designed to the exact needs of the business. For example, a company needs a certain length and strength in a metal pipe, they order it from you in large quantity, the biggest and most important process is the production of this product. Everything else that comes before and after is merely a procedure that has to be completed. One of which, is payment being made. Professional invoices can be made online, and fitted to your requirements. It's an easy 3-step process, whereby you create a new invoice using various features and templates, send it on through, track it online and accept the card payments. It makes the process of billing the other business quicker and easier, getting a crucial part of the contract out of the way. It will certainly allow your business to be taken seriously by looking professional. It can even help a B2B online business.
Depending on your behavior and professionalism during a B2B interaction, word could spread that you are someone that can be relied upon and trusted. Having good practices that show you're serious and really want to foster a new working relationship, puts you in those categories by default. 
Latest posts by The Fortunate Investor
(see all)