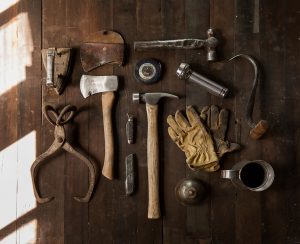 The winter months are just around the corner. They bring rain, snow, harsh wind, and cold. While every household is retiring their summer wardrobe to embrace raincoats and warm jumpers, very little is done to help the house transition to the next season smoothly. Indeed, the autumnal and winter weather increases the risk of destructive damages to your property. Minor issues are aggravated by the low temperatures and the increase of moisture. More importantly, if they are left unattended, they can evolve into costly emergency repairs. As a homeowner, you need to be smart about household problems to avoid an expensive last-minute bill during the middle of the cold season. Now's the time to keep your eyes open for suspicious events to tackle them before they can drag your household budget down!   
You can save time with smart DIY
There is no secret. DIY skills can avoid many issues, especially if you know how to fix small problems on the go. Unfortunately, very few adults feel confident doing manual work at home. If you're not sure what to do, you might find it helpful to take a course in basic home maintenance tips and fixes. Admittedly, you don't want to replace a professional electrician or plumber. However, there are plenty of things you can do to repair minor breakages before they can affect your household. 
Frozen water can put your home at risk
Small leaks tend to get unnoticed when they occur within your house structure, such as inside a wall or under your floor. However, when the temperatures drop in winter, the leak could freeze and expand, causing severe damages to your house. If you've noticed subtle signs of dampness in an area, or a major drop in water pressure, it's a good idea to call in an expert to perform a slab leak repair before the situation gets worse. A small leak can be repaired on the spot, for instance, saving you both time and money in the process. 
Don't let the rain come in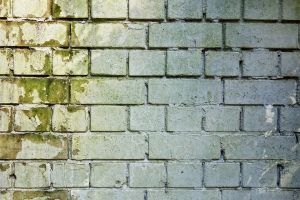 Your roof needs regular checking, as damaged shingles could lead to an invisible leak that damages your insulation, walls, and ceilings. Unfortunately, by the time you notice signs of moisture, the leak has already caused a lot of issues! Therefore, it's important to keep your eyes open for subtle indications of dampness. For instance, a hole in the roof would cause a drop in temperature as you get closer to the leak. Isolating and marking the area as soon as possible can save you a lot of trouble this winter! 
Your ventilation system can save your home
There is no winter without a warm bath or shower. Unfortunately, if your bathroom ventilation isn't up-to-date, the soothing hot shower might create a prolific terrain for mold. Indeed, old bathrooms can struggle to handle excess moisture in winter, which increases the risk of mold formation. Changing your ventilation system for a modern model could save you a ton of issues! Indeed, black mold can not only be difficult to remove, but you may need to proceed to structural repairs as a result. 
Nobody likes being cold and wet in winter. However, weatherproofing your clothes is not going to protect you inside your home. You need to make sure your property can transition to the next season without any risk of damage.