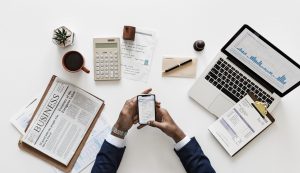 Investing your money can be an effective way of increasing your capital and preparing for the future. However, people routinely lose their life savings when they inadvertently sign up for investment scams. To ensure you don't fall for the sophisticated scams which are commonplace today, remember these handy tips when you're planning to invest…
Check if the investment or advisor is registered
Financial advisors must be regulated within the jurisdiction they're operating in. Although there are varying rules which apply to the financial industry, choosing an advisor who is regulated is generally advisable.
Furthermore, many investment opportunities offered by reputable firms are regulated in some way. The Government may even offer a guarantee on some form of investments, although these tend to be savings plans with relatively limited growth potential.
However, checking the registration of your advisor, your chosen financial institution and the investment itself will help you to gauge the risk you'll be taking. 
Do your own research
If something sounds too good to be true, it probably is. Whenever you're told something about an investment, do your own research to verify whether or not it's true. Remember – this applies to official marketing and advertising, as well as word of mouth. 
Many companies rely on celebrity endorsements to persuade people that their investment opportunities are genuine and reliable. Unfortunately, many of these alleged endorsements turn out to be false. The alleged association between Bitcoin Revolution and Jim Davidson, for example, didn't exist but was regularly believed by people. By conducting your own research, you can help to verify what's true and what isn't and use this information to inform your financial decisions.
Don't be rushed
Many investment opportunities are sold as a 'limited time offer' or as a 'first come, first served' deal. Being rushed into making an investment can be catastrophic, so don't get caught out by alleged advisors who put pressure on you to part with your cash.
Making a financial investment should always be carefully considered and thought out. Regardless of how much you plan to invest, it's important to take the time to consider every aspect of the financial transaction. By taking a little extra time to decide whether an investment is right for you, you'll be able to get the facts and make a decision you're truly comfortable with. 
Get a second opinion
Asking someone else about a proposed investment opportunity can be extremely beneficial. By consulting an unconnected financial advisor or lawyer, for example, you can garner further professional opinion and determine whether or not it's likely to be a reputable opportunity. 
While another professional is unlikely to guarantee the credibility of the investment, they can help to identify potential signs of a scam.
Protecting your investments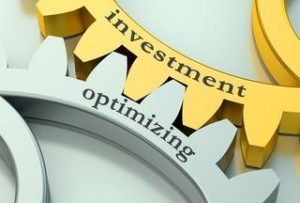 We're often encouraged to invest our finances in a bid to prepare for our future. However, falling for an investment scam can have dire consequences. By taking the right precautions, you can thoroughly research every investment opportunity that comes your way and minimize the risk of losing your money to a disingenuous scam.