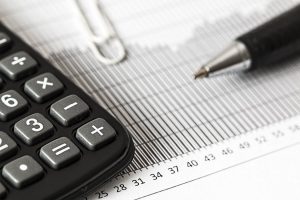 There are many noble careers out there that will bring you success in your life, and one of those is accountancy. You need to think about what it is that you want from a career, and then see whether accountancy is something that matches your expectations. As with each industry, there is a set way of doing things, and accountancy you get the chance to be fluid as to which sector you work in. You could be the accountant for a business in the hospitality industry, or you could choose to specialize in oil and gas. No matter what you do, it can help to know as much as possible about a role in accounting.
What Is Accounting?
Before you do anything, you need to know what accounting is and what a role will entail. Accounting involves everything to do with the financial transactions of a business – both in and out. You will be in charge of the recording of all of the outgoing payments a company makes, monitoring invoices being paid and you'll be the head of all the financial records of the business. 
The thing is, accountancy is more than just financial reporting. There are so many ways that you can expand your knowledge as an accountant. You can choose to build your career to be the sole accountant for a huge corporation. You could choose to speak to companies like COPAS to improve your knowledge. Accountants can provide so much help to a business that they are invaluable. For the most part, accounting jobs are recession-proof, too, which means that you have a good amount of job security when you choose to be an accountant.
There are many accountants out there that end up as leaders in their field, and that's due to a strong background in finance. People may hear the word "accountant" and think that your career is a boring one, but it's an exciting field to be in, and it's as diverse as they come! For example, you could end up being the personal accountant for your favorite celebrity one day – you never know. Accountants are respected and trusted individuals; a business is putting their income and outgoings in your hands, and this is a role which you must take incredibly seriously if you want to be good at it. You will have a level of integrity and discretion that you won't need in other fields of work.
Where Does An Accountant Work?
The short answer to this one is everywhere. Every single business owner out there needs an accountant to keep their finances straightened out. There are many options, including the ones that we mentioned earlier. You could be working in the gas and oil industry, the hospitality industry, for local governments, for high-powered law firms; you name it, you could work there. 
Accountants also don't have to work in a fixed office. With the invention of the internet and remote working, accountants can work almost anywhere in the world that has a connection. The public or private sector, you could choose to take on work for one individual or filing taxes for a large business. There is no limit to the range of work that you have as an accountant.
If you were feeling particularly ambitious, you could work in a more niche, unique area, such as environmental accounting. These accountants work to analyze the impact the environment could have on a business. For example, ecological disasters lead to financial damage, and you can choose to specialize in advising companies of their risk. You could even go in for forensic accounting, which is where you would analyze the finances of a business for fraud.
What Would An Accounting Career Look Like Day To Day?
The way your day would run depends mostly on the industry in which you have chosen to work. You could choose from tons of career paths, and some accounting students head off to become financial analysts and investment bankers. Others want to concentrate on being a sole accountant for a business. There are doors available to you that could open up that you were not anticipating, and it's these doors that will allow you to be the best accountant that you can be. No matter how the economy is doing, every business will always require an accountant, and it's difficult for a company to do their own books all the time. Your career is a coveted one, and if it's something that you want to do, you need to do some careful research.
You want to research the education that you need to be a competent accountant, and it would help to know what the requirements are from your location, too. Some places require an accountant to have a degree, where other places only need some certification and experience to be hired.
Is Accounting For You?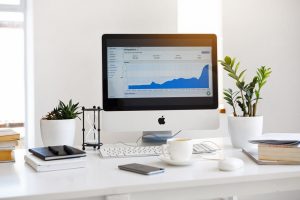 If you are showing an interest in accounting, the chances are that it's already the field for you. You may not know exactly where you want to end up in terms of industry, but knowing you want to deal with numbers is a good start. Accountants are highly skilled, and they are great planners and analyzers. If you know how to deal with the figures for a business in any environment and you get a thrill from the perfect financial plan, then it's a job for you. You could be a leader in the industry with your financial expertise, and in a dynamic industry, you need to stay up to date with all changes in business.
You should be able to adapt to the possible changes in your industry, and you should always be educating yourself to stay up to date with new techniques. A career in accounting could be so rewarding for you if you are prepared to go the distance. You're going to be helping individuals and businesses to continue, and that's a noble career as anything else out there.