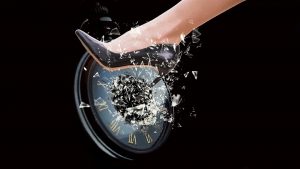 The only downtime you need in your life is at home. You need the opportunity to relax and unwind, after all.
However, if you are regularly experiencing downtime in your business, then something needs to change. Your workplace should be a busy and productive place, and if work ceases, for whatever reason, then your business is unlikely to grow. 
So, let's take a look at some of the reasons why a business might suffer downtime. To get the best possible outcome for your business, you might want to make the necessary changes if any of what we say relates to your situation.
#1: Faulty equipment
As the saying goes, a workman is only as good as his tools. But if the items of equipment you rely on for your business are constantly in need of repair, then downtime is obviously going to be expected. It might be a computer that continually shuts down for no apparent reason. It could be a piece of machinery that has become redundant with overuse. Or it could be a cheaply bought tool that regularly breaks. Whatever it is, you need to do one of three things. 
Firstly, replace any piece of equipment that is no longer fit for purpose. 
Secondly, have an IT or machine tool repairs service on speed dial to both maintain and repair your equipment when needed. 
And finally, stop buying things on the cheap. Despite the expense, you should always focus on quality when it comes to your business equipment, as you ultimately save money when you don't have to replace or repair broken items, and when you don't have to suffer the financial sinkhole that is downtime!
#2: Your employees
Do your employees take longer breaks than they should? Do they turn up for work late and leave for home early? Do they regularly engage in workplace gossip and banter? Do they get distracted by other non-work related things? If so, you need to be firm. You pay your employees to work, so if you spot signs of laziness, you need to refer your employees to the policies you have put in place that relate to their work ethics. You might also need to let certain employees go, especially if their lazy behavior regularly causes downtime in your business.
Of course, if your employees are unproductive, there could be other reasons behind this. It might be because of the faulty pieces of equipment they are forced to use, or it could be because of the next point. 
#3: You!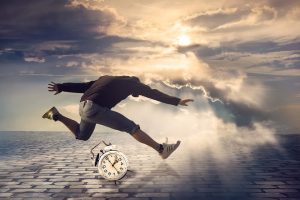 Sorry to say it, but you could be the biggest cause of downtime in your business. If you work your employees too hard, their tiredness levels could be the reason why they take more break times than they should. It might also be why they turn up for work late too!
You might also be the bringer of downtime if you hold meetings that have little purpose behind them, as you are needlessly halting both your own and your employees' workloads. And if you're the person regularly interrupting your employees' workflow with non-work related conversations and banter, then you're responsible for work not getting done. 
So, think about your actions. Could you be responsible for downtime in your business? Make the necessary changes if so.
Finally
Don't let your business suffer because of downtime. If you have related to the above, take the appropriate measures to eliminate any problems. And if we haven't hit the nail on the proverbial head here, risk-assess the causes of downtime that relate to your business, and take the necessary steps to avoid them. Thanks for reading.