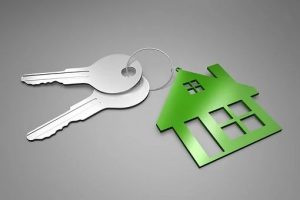 Lettings provide a sustainable income for landlords if rents are set at the right levels. They need to be attractive to tenants, but also cover all costs associated with lettings. Ensure you take these points into consideration before advertising your properties.
One of the biggest costs you may need to cover through your short term lets will be your mortgage payments. If you have purchased the property using a buy to let mortgage, then making these payments needs to be a priority. In addition, you need to think about insurance. Remember, you will need buildings insurance, and ideally Landlord's contents insurance if you have even partially furnished rentals.  
Maintain Your Property
To keep your flat, apartment, or house in good order and welcoming to tenants you will need to undertake regular maintenance, decorate every few years, and replace old and worn out fixtures and fittings. Property management like this needs to be budgeted for; the amount you will need will depend greatly on the age of the property and the standard you want to maintain. You will also need to take into consideration that even with the most careful occupants, things break or stop working, and need to be replaced. 
Leasehold properties, particularly flats and apartments, may attract ground rents and service charges that you will be responsible for, and then there are also letting agents fees to consider. You will also need to allow for periods of time when the property is empty as all your other payments will still be due where there is a tenant in the property or not.
Take The Weight Off Your Shoulders With Guaranteed Rent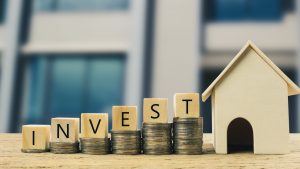 There are several ways for landlords to guarantee rent nowadays. In some cases, the letting agency effectively becomes the landlord's tenant, agreeing to pay them a fixed amount every month for a set period of time. There are other more effective systems, such as rent to rent, whereby your tenant sublets your property, renting out each room individually and pays you a guaranteed amount each month.  
No matter what option you go for, the lure of guaranteed rent is typically financial, as it ensures a steady income. You don't have to worry about whether your tenants are going to pay on time, as you know you're going to have a set amount of money in your bank on the same day of every month. However, the monetary benefits are only the start of what you gain. You really can take the weight of your shoulders by going for this option. 
Property management and maintenance are no longer your concern, which can make a huge difference if you have several rental properties. Instead, the letting agency or your tenant will ensure that all tenants are vetted and carefully selected, which means you no longer have to spend hours on end going through financial records and criminal records. Aside from this, you have the guarantee that the condition of your property will be maintained, and with the majority of rental guarantees you no longer need to worry about small maintenance jobs or repairs, as they will be taken care of for you. Not only this, but you are no longer the tenants point of contact, so any queries will be dealt with for you.  

Latest posts by The Saving Gal
(see all)