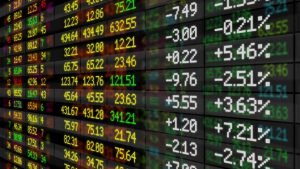 One of the favorite pastimes of investors is searching for so-called pre-IPO opportunities. These stock-buying strategies look to cash in big on startup and established companies' stock offerings before the sales are listed on major exchanges. For decades, the pre-IPO marketplace has offered people the chance to earn out-sized profits on higher risk stocks. By their nature, shares offered before an official public offering carry more risk but also the potential to make 100 percent or more in profits on the day when the stock finally does go up on an exchange. What are the key advantages of buying shares before they land on an exchange? Here's a short list of why so many people search for pre-IPO cannabis stocks.
Potential Returns
The average share of a Fortune 500 company can't compare to the huge potential return on shares that are available before being officially listed. The reason for this is not obvious. In fact, most companies that go to the trouble to file paperwork and meet requirements for selling stock before putting it on an exchange are simply looking for a way to raise funds in a non-traditional manner. It's up to potential investors to determine if the opportunity is worth it or not. But what often goes unnoticed is the fact that about one-fourth of securities sold before an initial public offering deliver solid profit percentages to those who picked them up.
Diversification
Cannabis stocks, particularly those offered for sale before being listed on any exchange, are a smart way for people to diversify their portfolios. For example, Frontier Wellness Management recently announced its intention to enter the Spanish market by acquiring existing entities that sell and distribute cannabinoid products and services. For people who hold traditional groupings of stocks, bonds and perhaps a smattering of precious metals, this kind of stock represents a key way of diversifying.
Some investing experts tell their clients to add a few startup stocks along with blue chips and more traditional fare to any set of financial holdings. That's because no blue chip or Fortune 500 share has the potential to rise in price by multiples of 100 percent within a few months, if ever. Of course, most individuals understand the inherent risks that go with such massive potential returns, but as long as you keep a portfolio's pre-IPO percentage below five or ten percent, that amount of risk is tolerable.
The Cannabinoid Factor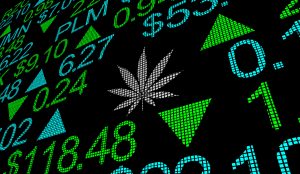 The unique legal challenges in the cannabis market are a double-edged sword for corporations and investors alike. The downside is a patchwork of often confusing laws and local regulations about selling products, services and stocks. But the unique advantage is as laws change in various jurisdictions, key markets open up quite quickly and represent the chance to take advantage of pent-up demand by consumers who have sometimes been waiting for laws to turn in favor of their preferred product.
There's no way to predict which nations will pass cannabis-friendly legislation next, but corporate legal teams constantly monitor all the major markets for likely passage of fresh laws that will mean yet another opportunity for profit.