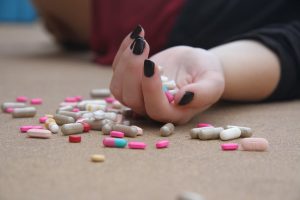 In 2016, over 200 million people worldwide consumed drugs.
If you're among them, or your loved one is, you may wonder about the cost of rehab. While some addiction treatment services are free, others could cost more.
As you'll see, however, the cost of not seeking treatment could be much higher.
Keep reading to find out more about how much addiction treatment will cost and why you should go anyway.
Cost of Addiction Treatment Services
As we mentioned before, it's possible to find free addiction treatment services, but on average you can expect to spend around $5,000 for a 30-day treatment plan.
At some more well-known facilities, you may spend $20,000 on the same amount of time.
There are a number of factors that go into the cost of addiction treatment services. Here are a few of them:
Length of treatment
Type of treatment needed
Insurance coverage
Private, public, or non-profit center
Location
To get accurate information about addiction treatment centers in your area, you may want to check out this Addiction Guide for Spouses and Partners.
Are Addiction Treatments Worth It?
Although it sounds expensive, addiction treatment services are worth it in the long run. Let's take a closer look at a few ways you can save more money by attending a drug rehabilitation program.
Cost of Crime
Crime doesn't pay, especially when it comes to drugs. While penalties vary by state, you could find yourself paying up to $20,000 for a first-time offense and getting jail time to boot.
This can be difficult to pay off, especially if you're broke from your drug habit.
Cost of Drugs
Another reason why addiction treatments services are worth it is the cost of drugs. You will end up spending far more money on drugs than a rehab program.
At the height of drug consumption, a drug consumer could spend between $100 to $300 dollars daily. Some former cocaine addicts have reported spending $500,000 in six months.
Calculate the cost of drugs for a year compared to a few months of rehab, and seeking treatment just makes financial sense.
Job Loss
Once you have a black mark on your record from a drug violation, it becomes incredibly difficult to find a good job. In fact, you may not be able to find a job at all.
This means a huge financial loss on your part because you'll have no income. At this point, a one-time investment in rehab to keep a well-paying job seems far more reasonable.
Other Considerations
In addition to how much your habit could cost you financially, you also have to think about how it's affecting your family, friends, and freedom. How will your family survive if you're in jail because you refused to seek the help you needed?
Seeking treatment will give you the freedom to choose to live your life the way you want.
Read More About Good Financial Decisions You Can Make
Now you know how the much addiction treatment services will cost you and why you should always opt for them. With this information, you can make wise decisions that will help you improve your finances.
If you want more about financial tips, and some advice to help financial decisions be sure to check out our recent post on how small changes can make a big impact on a business.