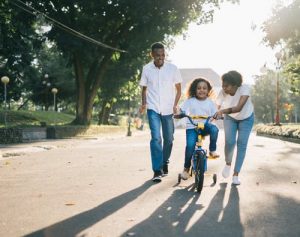 Working to a family budget can be tricky. Maybe you're living on one income, or perhaps you're having to spend a fortune on childcare so you and your partner can both work. There are always things that kids need, and generally it's always going to be a pricey time when you're raising a family. So knowing where to spend your money is something to consider, as some things really are worth the investment. Here are some examples. 
A reliable car
Most families will benefit from the use of a car. Family life is busy, with lots of places to be, appointments to attend, errands to run and much more, having a car to get from A to B saves time and hassle. If you don't currently have a car and are using public transport, investing into driving lessons and purchasing a vehicle could change your life. If you already have a car but it's constantly breaking down and is unreliable, a better model could save you money on repairs overall and generally give you better piece of mind. A car might seem like a luxury purchase and is certainly something you could live without, however it can make life easier with a family and in many cases the expense is going to be justified. 
Your own home
Renting a property does have its benefits. You can move without too much hassle if you decide you don't like the house or area. Any repairs are covered by the landlord, and you can generally  live in a nicer property than what you might be able to afford to purchase. However, the benefits to buying almost always outweigh renting. Purchasing a property gives you security, prevents wasting money and gives you something to pass down to your children. Saving for a deposit is hard, but it's worth making the sacrifices so you can get yourself a home that you own. 
A business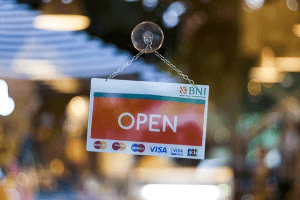 Thanks to the accessibility of the internet, more people than ever before have been able to follow their dreams and set up a business that gives them pleasure to run. Whether you're looking to escape the rat race and go full time or just set up a small side hustle from home to run in your spare time, there's possibility to do so. Setting up a business does require some initial investment. You might need to purchase anything from a new computer to a 3d printer depending on what your business will do- you'll need to purchase insurances and licenses, buy stock, spend money on a website and marketing amongst other things. However, if your business is successful you'll earn all this money back plus more so it's worth the investment, 
Family travel
Family travel might be something that seems like an unnecessary luxury, however it's one to consider. Your children are only young once, the time you have now to spend together can't be used again so spend it wisely. Travel allows you to have quality time with the ones you love, gaining new experiences and making memories that will last a lifetime. It doesn't have to be five star luxury, but if you can do make the effort to get away to new places together when you can. Even staying in motels and going camping allows you to explore different parts of the world if this is all your budget can stretch to. 
High quality food
High quality food is essential for good health. Eating really can be expensive, and when you're managing a family budget it can be tempting to make cutbacks here, but don't see good food as a waste. Organic, locally grown and good quality meat, dairy and vegetables that are free of pesticides and chemicals are your best bet. Stop buying cheap convenience food, learn to cook and spend the money on high quality ingredients. You'll probably find that even spending more on better foods can work out cheaper when you're making it yourself- takeaways, microwave meals and other low quality foods are expensive because you're paying for the convenience. 
Where do you tend to spend more in your family budget?