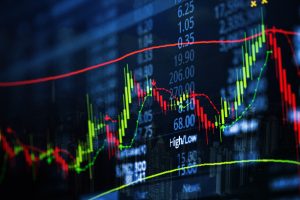 The global legal marijuana industry is expected to top $200 billion by 2030. These five Canadian companies are leading the charge in growth, production, distribution, and emerging aspects of the industry.
Greenway
Greenway is one of the largest cannabis growing companies in Canada. The company is led by a team of commercial growers who have over 50 years of experience in both the U.S. and Canada. Greenway is a pre-IPO cannabis company and may present opportunities for private placement investors. The company has invested in its own genetics with a seed bank that features 92 seed varieties, all designed for high-yields. Seed diversity helps Greenway deliver high-quality marijuana products with every crop. The company also has relationships with offshore worker programs for access to skilled and experienced labor.
Canopy Growth
Canopy Growth is the world's largest marijuana stock thanks to its diversified portfolio of brands. Only Aurora rivals Canopy's peak production potential and overseas presence. The reason Canopy is higher on the list is the company's recent $4 billion equity investment. Constellation Brands – maker of Modelo and Corona beers, led the funding round. Despite the cash-flush company, Canopy is far from recurring profitability.
Aphria
Aphria is attractive to cannabis investors because it has been able to generate a bottom-line profit. That's because three-quarters of the company's revenue is from its pharmaceutical distribution subsidiary, CC Pharma. The business is low-margin, but offers revenue predictability that other companies may lack. Aphria is still young and has faced challenges after conflicts of interest in acquisitions were discovered. Despite that, the stock continues to one of the most popular Canadian marijuana stocks to own. Aphria could end up being one of the top-three cannabis growers by 2024 if growth continues its current path.
Tilray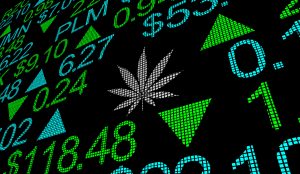 Tilray may be attractive to international investors as the company works to expand in the U.S. and Europe. Oversupply of marijuana in Canada has led Tilray to focus its growth efforts in the U.S. and Europe. CEO Brendan Kennedy revealed on a call with analysts that they will focus its future investments elsewhere. Tilray "will not purchase or invest…in overpriced supply assets in Canada." That's an interesting strategy for a Canadian cannabis company. Keep an eye on this one as the market continues to expand. The company currently has 850,000 square feet of cultivation space, putting it on the small-side of production. Its customers are higher-margin medical marijuana patients who recognize and trust their brand. The company's path to profitability remains to be seen against larger competitors, however.
Aurora Cannabis
Aurora Cannabis is projected to be the production leader in Canada. It has 15 cultivation facilities that could potentially yield 700K kilos per year. That production capacity makes it attractive as a partner for supply deals. Aurora finds itself at the bottom of the list due to uncertainty over the Aurora's actual value. Early acquisitions may have been overpriced, leading the company to struggle to recoup what it paid. Aurora's $2.64 billion purchase of MedReleaf is chief among the concerns for this cannabis company.