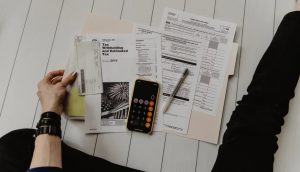 Knowing where you are with your money is one of the most important things in adult life. You need to be financially secure in order to be strong and stable in the long-term. Enjoying your money in the short-term is great, but blowing it away and not being disciplined enough can ruin things for you going forward. Unfortunately, there are an awful lot of people out there who just cannot grasp even the basics when it comes to handling money and understanding the financial side of life. 
If you're finding yourself in this kind of situation, then don't worry too much as there are always things you can do to learn and improve. It's just a case of knuckling down and actively seeking to become a more financially literate human being. If you're not really all that bothered and you want to put yourself in an awkward position in years to come, then, by all means, do so, but you won't be happy with it when that time arrives. For those wanting to learn; here are a few things you can do:
Take A Further Education Course
There won't be many better methods of becoming more educated than to head back to school. Taking courses such as mathematics, economics, or accounting would ensure that you become more accomplished with things like finances and numbers in general. Even if you don't get perfect grades, you'll still learn an awful lot. 
Make It A Big Part Of Your Life
You don't need to become inundated with it all, but simply bringing more finance-related content into your life would make you more at one with it. When you stay away and push it away from your life, you become apathetic and less likely to care when the time comes to talk about it again. Look at things like Cash Forecasting, YouTube videos, and various articles on the matter. Don't bore yourself to death with it all, though!
Actively Attempt To Start Businesses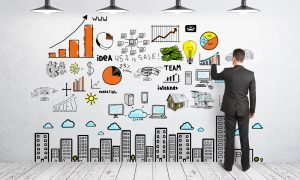 Starting a business is something we'd all like to do in life. Being able to earn a fantastic living while doing something you like is the dream. The autonomy and being able to call the shots is also something we strive for – especially those who have worked under a tyrant for so long. When you start a business, you think about it pretty much all the time – it becomes your little baby. The finances surrounding it become a huge talking point, too, so if you ever think about making money online, just know that money and financial stability will be a huge aspect of your life. 
Stop Impulsive Spending
If you're guilty of this, then it can be quite hard to cut it down – it is, of course, possible, though. Bit-by-bit, if you slow things down, you'll get there. Once you stop impulsively throwing money away, you'll slowly begin to realize just how important your money is, and you'll focus on keeping as much of it as you can.