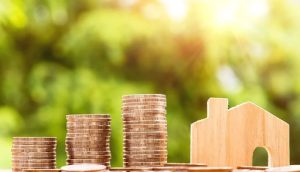 A home is a great investment. However, the financial burden of maintaining a home amongst other expenses can be onerous for many homeowners. A survey taken in 2021 showed that the average American family owes up to $52,940 in debt. This has raised concerns for families to save money, and a great place to start is at home. So, how can you save money in your home? Here are some creative solutions to consider.
The grocery store is one of the biggest income consumers in every home because it supplies your daily needs. However, the problem comes when you buy items you do not need. This causes you to spend more money and incur more utility costs- all outside your family budget. Simply creating a grocery list of items you need in the house could help you save significantly. You can make a grocery list by leaving a notepad in the kitchen for updates on finished items or sharing a digital grocery list for everyone to update when needed. This way, you can ensure you budget for your groceries and avoid spending more on items you wouldn't need.

You will be surprised how much money you save from flushing with less water in the toilets. You can save at least ten gallons of water every day with a few tips and tricks. For example, you can put a capped jug filled with rocks or sand at the back of your toilet to displace enough water. You can save between 90 to 100 dollars every year with this simple trick. It is also helpful to regularly check for leaks in your kitchen and the areas in the home.

It is a common misconception that home security measures are expensive. However, it is cheaper to implement these security measures than to recover from a security breach. For this reason, it is worthwhile to invest in a security system to protect your family, home, and valuables. You can pick a home insurance policy against any unforeseen events. You should consider investing in a remote vacation home monitoring system to keep your vacation home safe from intruders, enjoy peace of mind, and save the money you would have used to cater for losses or other consequences of a security breach.

Cut or reduce your subscription services
Cable TV, newspapers, magazines, cell phone services can cost you so much without even noticing. It is essential to review your subscription and streaming services to save money. You can go for free online alternatives, purchase prepaid offers, do it yourself or make purchases when it's essential. You can ask for a price reduction if you need a particular service or switch to a less costly alternative to save cash.

These are some ways you can save money around your home. However, you should explore other creative ways to help your family enjoy financial peace and the benefits of your home investment.