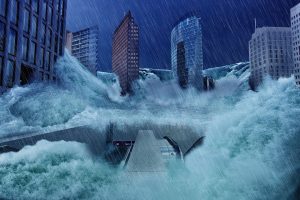 When you run a business, it's important that you protect it. You need to protect yourself against fraud and data theft, and you need to manage your finances properly to protect yourself against cash flow issues as well. But what about protecting yourself from natural disasters? Most business owners don't think about the possibility of a natural disaster affecting their business, but it can happen to anybody. The fallout from a flood or an earthquake can be massive, and it's likely to cost you a lot of money. In some cases, it may be enough to kill the business entirely, but only if you are not prepared for it. With a few simple steps, you can protect your business in the event of a natural disaster and make sure that you come out of the other side intact. These are the best ways to protect your business from natural disasters. 
Get The Right Insurance
When you start a business, there are so many different types of insurance that you need to consider. It's absolutely vital that you have insurance that covers you in the event of a natural disaster. There will be a huge amount of damage to the office and to equipment like computers etc. If you have insurance to cover the damages, you don't have to worry about the financial burden. But if you don't have insurance to cover you, it's unlikely that you will have enough money to repair the office and replace all of the broken equipment, so the business will fall apart. 
Put A Plan In Place
There is a lot of work that needs to be done after a natural disaster, and it's important that you do it quickly. Every day that your business is closed, you are losing money, so you need to get everything up and running again as soon as possible, so you need a plan in place. That's where commercial emergency restoration management (CERM) comes in. Check out Trilink Restoration's guide to CERM for more information about your response plan. You need to arrange a backup building if the office is uninhabitable, you need somebody to inform all relevant staff and customers, and you need to look at recovering data from backups. As long as you have a plan in place to get the business working again on a temporary basis while you make repairs, you can minimize your losses. 
Consider Your Location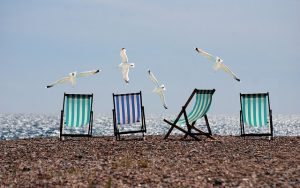 Finding the right location for your business is always important, and the location of your office makes a big difference where natural disasters are concerned. Certain areas are far more prone to flooding or earthquakes than others and if you open a business there, it's just something that you have to be prepared for. If you are willing to take on that risk because there are other benefits to opening your business in the area, that's fine. But if your business would be just as successful in a different location, you should consider moving. 
Everybody thinks that it's never going to happen to them until it does, so make sure that your business is protected from natural disasters.