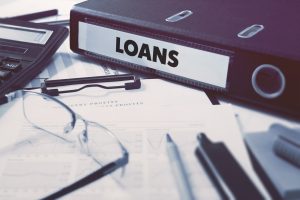 Although it is true that you should try to purchase only things that you can afford to pay for, there are certain times in life when using a credit card or taking out a loan will be unavoidable. This isn't always a bad thing, because in many cases paying off a credit card or loan in a timely manner will help to boost your credit score, but as you know these types of things can also cause people to get into a financial pickle.
In order to avoid getting in over your head or making decisions that will poorly impact your personal finances, here are 3 tips for taking out a loan. 
Calculate Payments
Calculating loan payments is important and will help you to know for sure that you are able to afford the loan before you sign the papers which will make you responsible for paying it off. There are many free loan payment calculators out there, or you can have a professional make the calculations for you for a more accurate estimate. 
By doing this, you will ensure that there are no surprises and you will know exactly what to expect for the entirety of your loan. 
Read The Terms
Every loan is different and there are also many different types. Depending on what it is your loan is for (a car or home, a business loan, or just a personal loan to pay off other debts, pay for surgery, etc.) the terms could be vastly different from other loans you have taken out before. 
It is of utmost importance that anytime you are even considering taking out a loan for anything, no matter how big or small, you read all of the fine print and have someone explain the terms of the loan to you if there is anything you don't understand.
Take your time, do your research, and make informed decisions. Otherwise, you could end up getting screwed over and stuck obeying the terms of a loan that you are unhappy with, and that's the last thing you want.
Think About Other Options
As taking out a loan should really be somewhat of a last resort in many situations, you should think long and hard about whether or not it is a good idea for you at this time. Consider alternative options if you are unsure, and weigh them against each other. For example, do you really need to have the thing that you are planning on using the loan to pay for right now, or is it something that could wait a couple of years or until you save up enough money to pay cash for it? These are the types of questions you should be asking yourself before taking out any type of loan.  
Hopefully, these tips will help you make smart decisions when it comes to taking out a loan! Good luck!