Guest Post by Zainab Sheikh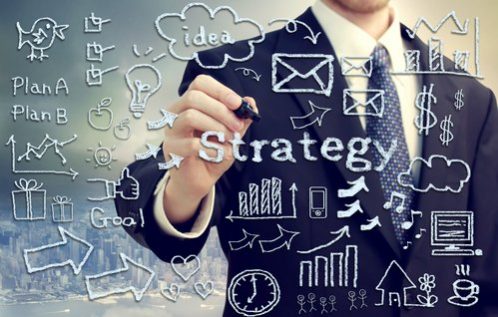 Considering the number of crowd funding sites and investors available for young entrepreneurs, you might think that getting the initial capital from them is the right move. Experts say, think again. If you lack experience in launching a business, your chances of getting funds from investors are very bleak. Even when you do, you will lose ownership to your idea and business. Investors demand results and returns at strict timelines, delivering on which might not be possible for a startup idea/ product. They can even seek for new management for your business idea and relieve you of something which was intellectually your own brain child. They only see the liquidity value of your idea, and if the idea does not take off, then they won't get the return for which they had invested in the first place.
The best way to go is invest your own savings and go small in the launch. All big guns of today, like Microsoft, Apple, Dell etc, started from garages with used, hammered down equipment and built on that. Starting from your savings or borrowing from family and friends who are interested in investing in startups will empower you to bring your idea into market on your own terms. Here are some quick pointers for you to help you work your way up the business ladder.
Know your audience
You not only need to have a firm idea of who your target market is, but should also be well aware what unique value you will be offering to them in form of business (product or service)? Sure, you think your idea is unique and you can make it work since no one has yet offered it like you plan to, but ask yourself, why haven't it's been done before? Discuss it with peers and family, collect their feedback, both positive and negative, and then make a backup plan.
Assemble your team
You need to select your team carefully, don't go for sheep. A new unique idea will need a diverse dynamic team to pull it off. You need people who not only share your vision but also have a unique skill set that adds real value to your business idea. But beware, people who are visionary have a knack for breaking rules, therefore make sure you get the right mix and never forget to marijuana hair test your workers if you have any before hiring, your business can't afford any derailments in its initial stage.
Acquire dynamic skill
Instead of a clear division of work, let everyone have a taste of each other's domain. This will benefit your team and business tremendously. Not only will they acquire new skills, your team will question old standard procedures and innovate new ones specifically tailored for your business that has potential of making exponential improvements in efficiency. Also, you won't rely on a specific group to complete a task, as others can actively substitute for them. It also means your team will come closer, build trust, share experience and learn more than your competition. Survival depends on continuous evolution and this can't be truer in today's cut-throat business world.