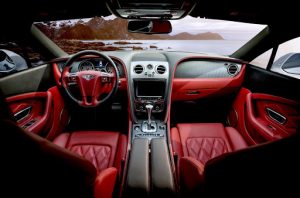 Strangely, people forget that vehicles are viable investments. After all, you're investing in an asset that can be improved and sold for a profit. This isn't too dissimilar from property investments but on a small scale. When you have a vehicle, there are lots of extra investments you can make to boost its value. This is the key to making money from your asset – you need to improve it, make it more desirable, then sell it for a profit. 
With that in mind, let's look at some value-boosting ideas for your car:
Safety enhancements
First of all, you can invest in a few safety enhancements for the vehicle. This is particularly effective if the car is old and you want to give it some modern safety features. Even something as simple as a new set of airbags will improve safety. A more advanced investment could be purchasing a stronger and more reliable emergency brake cable for the vehicle. There are lots of ideas that fall under this category, but why do they boost the car's value? It's simple; people want safe cars! It makes their life easier, they feel more at ease, and it reduces the chances of accidents. In turn, safe cars become more desirable, which makes them cost more than unsafe ones. 
Technological updates
Upgrading the car's technology is another superb way of adding value to a vehicle. One thing that springs to mind is installing a reversing camera with parking sensors. Modern cars come with these already, but you can add them to older vehicles as well. It adds new features to an older car, which ups the value. You could also throw in something like a brand new radio console and speaker system in here. Or, an updated dashboard – so, with a nice big screen instead of lots of buttons. Again, you're adding more features to the car, which will make it more desirable. 
Functional fixes
Perhaps the easiest way to increase a car's value is by making some functional fixes. What does this mean? Effectively, you're looking to fix all the little issues a vehicle might have. Are there some dents on the side? Is the steering wheel a bit rusty? Do the brakes scream when pressed? All of these issues can be repaired, improving the quality of the car. A good rule of thumb is to take the vehicle to a garage for an in-depth servicing. Here, you'll identify any minor and major issues that can be fixed. Pay to fix them all, and your car will instantly be worth a lot more than it was a few days ago. Why? Because nobody wants to buy a car with underlying problems! You sell something that someone can drive right away without needing to fix anything at all. You'll be surprised at how much money people are willing to pay for this convenience!
Ultimately, these are the three things to focus on when boosting your vehicle investments. The biggest mistake is spending lots of money on visual changes or enhancements. Adding a body kit to a car may look cool, but loads of people might've preferred it beforehand. Focus on the three things above, and you're almost guaranteed to make money.