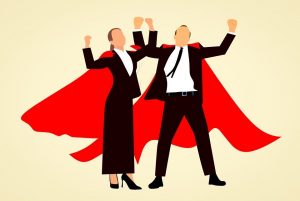 Most people dream about starting a business at one time or another, but the vast majority don't even know where to start. Planning and preparation are everything if you wish to get your venture off to the best possible start. Leaving it to chance simply won't do. Before launching your business, be sure to equip yourself with the 10 following items. When you do, the hopes of success will vastly improve. 
#1. An Idea 
The first step en route to success is arguably the most exciting. Having that Eureka moment of how you can finally turn your dreams into a reality. Whether it's going solo with your existing skills, spotting a gap in the market, or doing something new is up to you. In addition to an idea for a product or service, you must sit down to work out how the business will fit into your life. Some people can dive straight into the deep end. Others are better suited to a side hustle while maintaining a job. Either way, plotting your route to success is key. 
#2. An Understanding  
Having an idea is one thing, but knowing how to turn it into a profitable business idea is another altogether. Learning how to start off in property development for example, will help you build a strategy. Until then, it's little more than a pipe dream with very little chance of success.  If nothing else, your understanding of the arena will help you create a list of actionable steps that should be taken. Essentially, plotting out the journey will help you reach the intended destination. It also supports you down the line with analysis and monitoring your progress. 
#3. Capital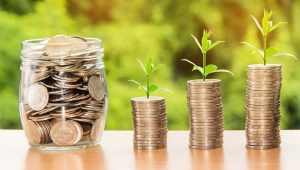 It is now possible to set up a business on a shoestring budget.  Starting a company without any financial strength is the chief reason most will crash and burn before the five-year mark. The harsh reality is that you need to speculate to accumulate, and that won't change. If you knew how to make money with ease, you wouldn't need to launch a business in the first place. As such, you will probably find that it's better to save money. Still, selling unwanted assets can generate a healthy starting capital. 
#4. Great Employees 
Whatever you plan to do in the world of business, you can't do it all alone. Therefore, surrounding yourself with a winning team of employees should be one of the top items on your agenda. Their productivity is what will ultimately turn your ideas and innovations into profit. You may wish to hire full-time staff, temporary contractors, or remote freelancers. Either way, assembling a solid team of great candidates is essential. Follow this by promoting a sense of team unity, and their overall output will soar. 
#5. A USP 
Branding is an essential strand of any successful business venture. People buy people, and the relationship between brands and customers is more crucial than ever. Crucially, this is an area where many established companies go wrong. This creates some truly incredible opportunities for you. Standing out from the crowd is essential, which is why you need a USP. As well as presenting yourself in a positive manner, you can show social responsibility or support local causes. Social media is a great tool too. When clients can connect with the brand, conversions will soar.
#6. Market Analysis 
As well as appreciating your USP, you must establish your place in the market. When working with properties, for example, consider the idea of being a landlord. Or you may want to look at fixer uppers, or multi-family properties. Targeting the right area is vital.  The market research should extend to the idea of analyzing what other companies are doing. Otherwise, you could fall victim to being one step behind your competitors. Sadly, customers will never abandon their existing companies for yours unless there is a genuine reason for them to do it. 
#7. Tech Resources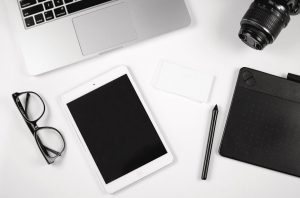 The world of business is more reliant on technology than ever before. If your company fails to utilize it sufficiently, it will fall behind. Tech can be used to transform everything from security to customer interactions. Keeping abreast of the latest technologies is vital. In addition to automated productivity, and other key features, you must look to use CRM. This will go a long way to keeping customers happy. When tech is used to boost your presence through digital marketing and SEO, you will see a big impact. 
#8. Financial Control 
The need for capital has already been explained. Sadly, cash reserves count for very little if you do not use it correctly. Managing your budget to give your company the best shot at continued growth is crucial. The first job is to avoid unnecessary expenses and find cheaper suppliers.  There are many ways to lower costs ranging from losing business travel to using 3D printing in the production line. The most significant step, though, is to organize your finances to ensure that the cash flow is in a healthy state at all times. 
#9. Balance 
When starting a business, you will naturally want to invest a lot of time into it. This passion is health, and can be used to give your business a serious boost. Nonetheless, it's important to remember the reasons for wanting to start a business too. To create a better future. Therefore, establishing a winning work-life balance is vital. Whether this means spending time with loved ones or following your passions, the sense of balance will spur you on. When your hard work is rewarded with a better life, it'll keep you on track.
#10. Accountability  
Last but not least, you must accept that you are ultimately responsible for the success of the business. If you do not have the ability to be accountable for the actions of the venture and the staff, you shouldn't start a firm. After all, there's nothing wrong with staying in employment. If you fail to show that deep rooted care for the business, you cannot expect others too. This will mean reduced engagement from the staff and employees alike. Sadly, this will ultimately signal a recipe for disaster.