Investing can often seem like a strange, mysterious process that's impossible to learn. Good news! It doesn't take a genius to learn investment basics and that's exactly what we're going to teach you – welcome to investments 101. Have you ever watched an old movie and seen someone calling their stock broker? While you can still do that, there really isn't any reason to. These days, you get to be your own stock broker. It is surprisingly easy to learn about investing. Now everyone has the ability to start investing in various low cost investment options like penny stocks and other, online micro investment options. Below are 5 easy steps to start investing today and start creating wealth.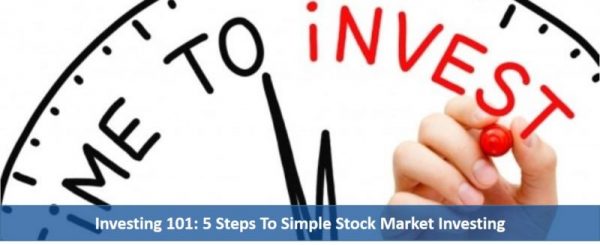 Open An Online Investing Account
This can be either an IRA, brokerage account, micro investing service, or other investment account type. You may want to consider the tax implications for the type of account you setup. For example, IRA accounts may be best for retirement while a taxable brokerage account is generally more flexible and may provide more investment options. You will also want to look into which investment products (stocks, mutual funds or ETFs) can be purchased with the type of account you open. Plus, as you build your wealth, a taxable brokerage can be used for investing more than your maximum yearly contribution. Alternatively, Betterment is a great option that can manage it for you.
Setup Auto Deposit
When you open your investment account, consider setting up regular automatic deposits. Many employers offer automatic transfers from your paycheck to your investment account. Check with your employer to see if it is offered at your company. It is certainly worth checking it out. The reason it is effective is that it teaches you to automatically save. You also do not think about the money but keeps you consistently investing. Alternatively, you can setup automatic withdrawals from your checking account after each paycheck. This performs the same function in case it is not offered by your employer.
Buy Low Cost Mutual Funds Or ETFs
Always keep an eye on costs! There can be costs associated when you buy or sell as well as annual costs from mutual funds or ETFs (Electronic Traded Funds). You will want to look at the expense ratio charged, which are the annual fees funds' and ETFs charge. The lower the better! Also, only purchase mutual funds that do not have a purchase fee (load fee) when you buy a fund. Lastly, remember that some of the brokerage companies offer their own ETFs at very low or at transaction free costs. Check out Betterment or Future Advisor.
Low Cost Checklist:
1) Check fees (Buying, Selling and Annual fees)
2) Confirm the index of the mutual fund / ETF is the right for your investment (Start with simple indexes such as S&P500 or Total Stock Market)
Diversify Your Investments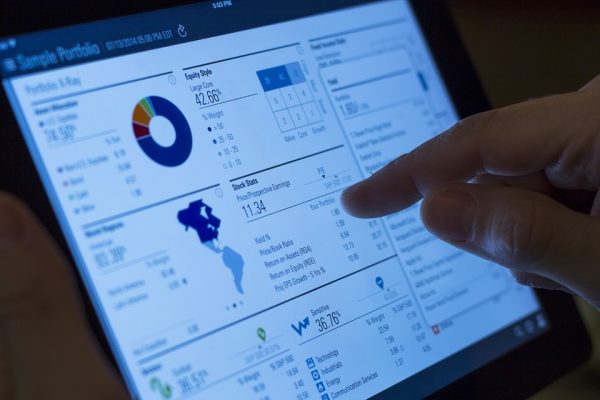 What does it mean to be diversified? It means to not have all your eggs in one basket but also to make sure you are in the right baskets.
You will want to build a solid foundation for your investments. This includes having a large base of stocks. One of the easiest places to start if you only have enough for one investment is to purchase a mutual fund or ETF in the S&P500. This provides access to the largest 500 companies in the United States. Then, you can branch out into other investments such as the Total US Stock Market Index and the Total International Stock Market Index. However, diversification is not only within stocks but also though different asset classes such as Bonds and international stocks/bonds. Always, consult a professional to create a portfolio tailored for your needs.
Alternative Investments
In addition to stock and bonds you may want to consider alternative types of investments. The power of investing in alternative investments provides additional diversification to your portfolio. Stocks and bonds are becoming more correlated (linked) which increase the volatility of your investments. Alternatives such as real estate investment trusts, currencies and gold and other investments provide.
Portfolio Allocation

So, now that you have decided to invest how do you build the right portfolio? Lets consider an all equity investment portfolio where you put 100% of your portfolio in stocks. Is this a good idea? Not exactly. Why? Because diversification allows you to avoid large losses and build long term wealth. Consider starting with a portfolio that is 80% stocks (equities) and 20% bonds. One of the easiest ways to start your portfolio is to buy 80% of your portfolio in the Total Stock Market Index ETF (VTI) and 20% Total Bond Market Index (BND). Both ETFs are from Vanguard and offer low expense fees and ease of purchasing through any brokerage account.
Don't neglect your allocation within each asset type (i.e., stock, bonds, etc). For example, there are different ways to diversify stocks by asset class (ex. S&P 500) and also by International allocation. A good place to start with international allocation is the Total International Stock ETF (VXUS) by Vanguard.
Setup Automatic Yearly Increases To Your Account
One of the keys to investing money to build wealth is by saving more money to invest. By increasing your amount invested on an automatic and yearly basis you will create discipline and consistency without having to remember on your own. It is a great strategy to use when starting out when you have a limited about to add to your investments. In the long term you will wake up one day and be surprised how much money you have in your account. So the key is to start as early as possible and keep increasing how much you invest every year. Then you will be on your way to creating lasting wealth. Start today and open an account!
Finally, monitor your progress using Personal Capital or Mint.
That was your intro to investing, now take your newfound knowledge, go forth, and invest!
The Fortunate Investor is the finance half of the husband and wife duo behind this website. Michael's finance and investment advice is rooted in an MBA and 20 years experience as an entrepreneur, banker, and manager in the financial services industry.
Latest posts by The Fortunate Investor (see all)